Hey Friend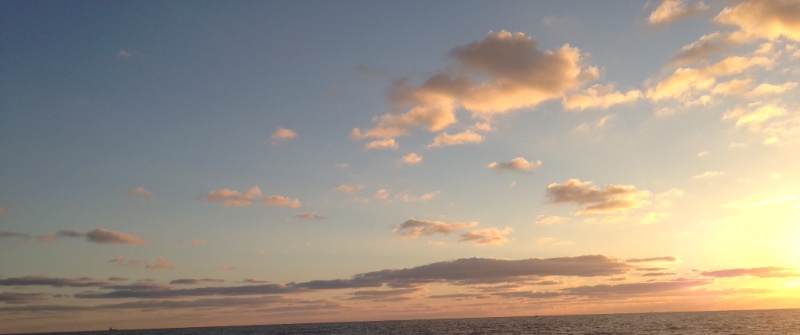 February 7th 2018 Energy Forecast - Are your chickens coming home to roost?
Good Morning I hope that you are well, the energy today is rather lively and this year so far I have not felt the energy following its usually cycle, it feels much more unity based in that it is all things at all times.
This feels like an energy that would push you forward to take a few risks, finally take that first step to a new life, jump into the unknown and say why the hell not, let's give it a go Joe. This is most definitely a day for swizzle star jumps on the beach, so I for one will be making that happen.
I jumped out of bed this morning excited, totally full of creative and excited energy, declaring let's do this! Do what I don't know but whatever it is we are going to smash it today. So what are you going to smash today? What projects need to be started or taken to the next level, what creativity has been flowing around in your mind ready to get out onto paper?
Whatever it is get out there and do something however I would wait before investing any money right now, money fear is sweeping the planet right now so much of the energy is distorted and unless you have a clear relationship with money it may trigger your own fear.
This is going to be a great year but also a year of consequences, of chickens coming home to roost, whatever you have been putting out there is coming back to be seen. This is not going to be easy but if you can shift your mindset you can see it as a blessing. To be shown how we are creating our own bad luck or misfortune although a tough pill to swallow it is also the first step to changing it.
Everyone is beginning to step into their power, to say no to controlling people, cutting out those that are negative or abusive, so those people who are being unethical, manipulative or just not that nice are being told NO, they are finding that certain avenues are closed to them and life is becoming tougher.
So for example those people that lie a lot will find that no one around them believes them with anything anymore, they have come to the end of the road. Those that cheat lie and steal will find their pool of victims dry up and they are left with nothing but a dead end. Those that have never contributed in a positive way in society will find all opportunities within the community drying up.
If you think this may be you then you really need to look at the energy that you have been putting out there, how have you recreated this and what is this wave coming in to show you.
It is all about the balance sheet and if this is one sided you will be creating a hell on earth for yourself if you don't do something about it. You will be stuck in duality, on a merry-go-round of happiness being just out of your reach, you will find yourself surrounded by everything that drives you mad and nothing will flow. The way to solve this is to bring into your awareness your own shitty behaviour, face it and balance it.
If you are not getting what you want then you need to look at how you created this.
On the other hand this is a time of fruition, that feeling of being on a roll, having the Midas touch, having your journey validated in every moment. It is a feeling of confidence and surety with a little bit of giddiness thrown in, that excited squealing energy where life is so perfect even if you have no idea where it is heading you know it is going to be awesome.
This is a time of stepping truly into your power and throwing a big party!
Once again I am going to remind you that the only way from duality to unity is processing the imbalances within, getting beneath those walls and bringing everything into the light.
My development course teaches you how to do this and gently guides you through the process and I am offering it this month buy one get the second half price so that you can sign up with you friend. Processing your duality, finding your core wounds and healing and releasing them are the only way, however I am not the only one with courses and coaching that does this and I am going to get together some others that I would recommend as it is not so important who you go with just important that you do!
2018 is the year for you to do so please don't let another year of opportunities pass you by.
I have nearly finished my free development course to get you started, which will give you the basics and it will be sent out to everyone on my mailing list. It is taking some time as I am so busy in so many different areas.
I am stopping most of my one to one work this year and going in a slightly different direction, although I will be offering my course to small groups in intense weekend workshops if you would prefer that to taking it online.
It is time people, time to out your thoughts into action, to listen to your soul and your life, if the shit is hitting the fan then your chickens are coming home to roost and it is time you looked hard at what you have been creating because you and only you can turn this around.
Love and laughter Michele xxxx
#energyforecast #globalenergy #energy #change #integrity #karma #causeandeffect